The TCV Vaccination Trial has now completed recruiting children in Ghana – congratulations to all who have been involved – the site teams and all the families and children who participated.
In DRC, Typhoid Conjugate Vaccinations (TCV) are now being offered at two health centres in the Kisantu Health Zone with plans to extend to a further two sites in May. In addition to the ongoing typhoid surveillance programme and the mass vaccination campaign in the Kisantu Health Zone, a cost of illness study has started recruiting participants who have suffered from ileal perforations and those with blood culture confirmed S. Typhi. Participants are visited in hospital or in their homes to understand the cost that they bear associated with Salmonella Typhoid. The results of this study will help policy makers understand the true costs of typhoid.
The TyVECO Cost of Illness team training session as the team readies itself for the study.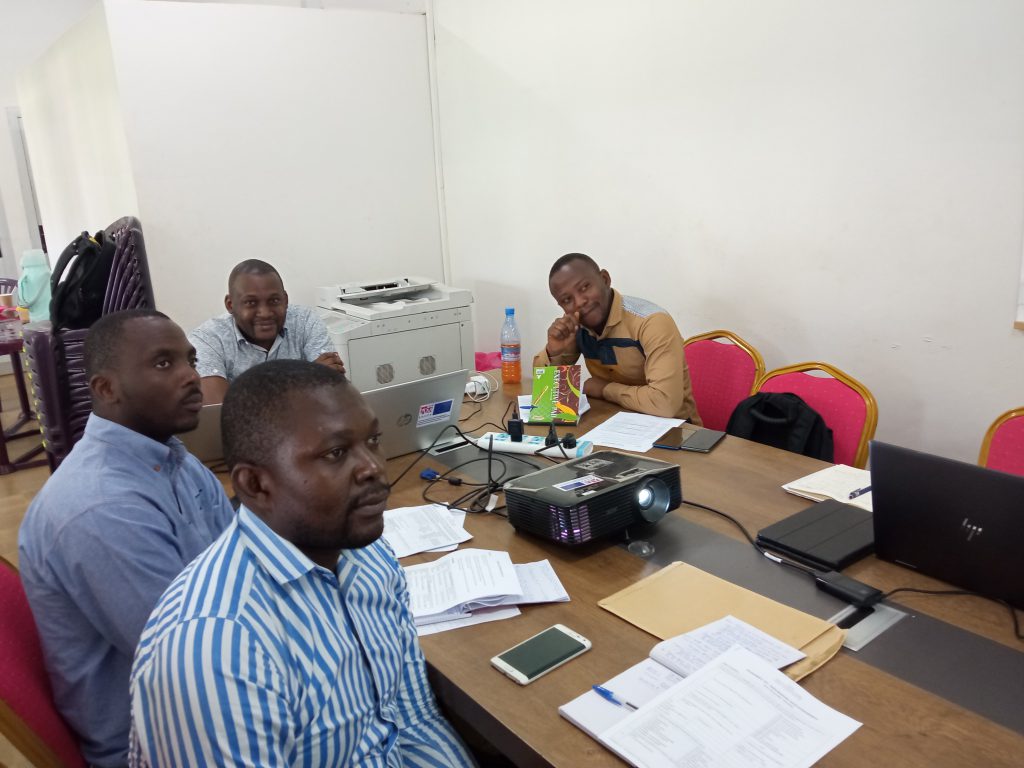 Community Health Outreach Workers (Relais Communitaires) are the link between the health services and the local community in DRC. They are crucial to the engagement of the community and support all aspects of TyVECO. They publicise the vaccination campaign to the families they work with. They also explain to the community the importance of the cost of illness study in helping us understand the true costs of typhoid, not just to the health services but to patients and their family caregivers. They help to link the study team to the members of the community that have been ill from typhoid so that the interviews can be conducted. Here the Relais Communitaires receive training on the Typhoid Cost of Illness study.